HERBATINT Permanent Hair Color Platinum Blonde 10N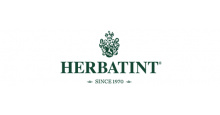 Description and parameters
Review (44)
Discussion
HERBATINT Permanent Hair Color Platinum Blonde 10N
Enriched with extracts from eight herbs, the Platinum Blonde Permanent Hair Colour is a more natural alternative to hair colouring with a long-lasting effect and simultaneous hair and scalp care. Free of ammonia, resorcinol, alcohol, parabens, perfume and with only a very low concentration of peroxide. The colours are dermatologically tested for sensitive skin and are completely odourless when applied. Colours of the N shade series, i.e. natural shades from 1N to 8N cover 100% of grey hair on first application. Shades 9N and 10N have a very low concentration of colour pigments, so they must be mixed with a small amount of shade 8N to achieve the best possible coverage of grey hair. You can read more about dyeing grey hair in our blog article.
In the package you will find:
1 bottle of Herbatint hair colour gel, 60 ml
1 bottle of developing emulsion, 60 ml
1 sample of Normalising Shampoo, 15 ml
1 sample of Royal Cream Conditioner, 15 ml
1 instruction manual with instructions and gloves
Why will you love it? ❤️
The colour gives your hair intense colour and shine. Hair looks fresh, regenerated, silky smooth and strengthened. Thanks to the gel consistency, the paint is very easy to apply and completely odourless. The entire dyeing process takes no more than 40 minutes. Herbatint is against testing cosmetics on animals and is therefore suitable for vegans. On our blog you can see a sampler of all the colours we have in our e-shop. Please note, however, that the final colour after staining may not always be the same as the colour on the box. It depends on the original hair color, a genetically determined pigment in the structure of your hair that may not show up in the natural hair color, but some Herbatint colors can "pull it out", the actual color (i.e. what colour was applied before Herbatint), but also whether you have hair regrowth, grey hair or highlights.
Local manufacturer (CZ and SK)
No
Volume
The pack is sufficient for up to 2 applications.
According to certification
Cruelty free
According to certification
Paraben-free
According to certification
SLS free
According to certification
Vegan
Further information on the packaging
Vial
Further information on the packaging
Box
Use
Read and follow the instructions carefully. All Herbatint shades can be mixed together to create your own shade, but the same volume of colour and developing emulsion must always be used. You can also mix a dye shampoo from the Herbatint dyes for a wash-out dye. How to proceed when colouring already coloured or otherwise treated hair? RED HAIR: Herbatint can restore hair to its natural colour. Since lighter hair is more porous, we recommend a shade lighter than your chosen shade. Shorten the application time by ten minutes and avoid cool and ashy shades. HAIR WITH PERMANENT: Do not dye your hair immediately after applying a perm. We recommend spacing it two weeks apart, using a shade a notch lighter than your chosen shade and reducing the application time by 10 minutes. HAIR AFTER HENNA APPLICATION: Henna coats the hair, making it impossible for the colour to penetrate the hair. You should wait until the henna has completely washed out or the hair has grown out.
Tips for use
Herbatint paints are not henna-based paints. Some customers may find that the colour washes out easily, but they tend to notice it more on grey hair. If Herbatint is applied to "fresh henna", the colour may wash out more as the hair is coated with henna and the pigment will not reach the hair and will remain on the surface. Therefore, it is recommended to wait at least 3 - 5 weeks after henna application, or as the manufacturer states - wait until the hair grows back. The manufacturer states that the mixed dye gel contains less than 3% peroxide. Customers use Herbatint on chemically colored hair without problems. It lightens the hair by a maximum of 2 shades. There is no restriction on darkening. In case of chemically damaged hair, it is recommended to choose a lighter shade, as the pigment "catches" more in the damaged hair. So if you're deciding between two shades, go for the lighter one. Darkening is always easier than the other way around. If you're not sure about the shade, you can test it on a strand of hair.
Notice
For external use only. However, do not use natural cosmetics on open wounds either. In case of eye contact, flush with lukewarm water from the inner corner to the outer corner for at least 15 minutes. If you wear contact lenses, remove them before rinsing. If irritation occurs, seek medical attention. Before the first use, it is recommended to perform the so-called. patch test, i.e. apply and test the cosmetic product for tolerance on a small area of skin, preferably on the wrist, and wait 24 hours. This method can prevent the onset of allergic reactions and hypersensitivity to the product. If an allergic reaction occurs after application, wash the skin surface with lukewarm water. Stop using the product immediately. If the allergic reaction persists for a prolonged period of time, seek medical attention.
Storage
Natural cosmetics are best stored in a cooler, dry place. Do not expose it to direct sunlight or frost. Sunlight can devalue it or reduce its expiry date. At the same time, when using cosmetics, follow the hygiene recommendations, for example, use a cosmetic spatula to scoop the products in the cup, always close the products after use and keep the edges of the bottles clean. Keep out of reach of children.
Ingredients
Coloring emulsion: Laureth-4, Propylene Glycol, Aqua (water), PEG-2 Oleamine, Ethanolamine, Oleic Acid, Aloe Barbadensis (aloe vera leaf extract) Leaf Extract, Hamamelis Virginiana Leaf Extract, Betula Alba Leaf Extract, Echinacea Angustifolia Root Extract, Juglans Regia Shell Extract, Rheum Palmatum Root Extract, Cinchona Calisaya Bark Extract, PEG-75 Meadowfoam Oil, Limnanthes Alba Seed Oil, Tetrasodium EDTA, P-Aminophenol, P-Phenylenediamine, P-Methylaminophenol sulfate, Cetrimonium Chloride, Symethicone, Sodium Metabisulfite, Glycerin. * Sourced from organic farming Developing emulsion: Aqua (water), Hydrogen peroxide, Etidronic acid, Trideceth-9, Cetrimonium Chloride, Symethicone, Propylene Glycol, PEG-40 Hydrogenated Castor Oil
Veronika . 18.07.2020
Hello, I have been trying in vain to contact various eshops with herbatint products as well as the manufacturer's website, I purchased herbatint shade blonde, which I believe is a light brown, at least according to the picture. I used on my dyed, dark hair, I don't have black but dark brown unfortunately thanks to drugstore colors. I'd like to lighten it to a light brown. I don't know if it is enough to use herbatint platinum blonde or to mix it with darker blonde? Thank you very much Veronika
Lucie . 18.07.2020
Hello Veronika, Herbatint unfortunately cannot lighten more than two shades due to its gentle formula. So if you have a hair shade of say 4N, the colour will lighten to a maximum of 6N. Unfortunately, you can't achieve 10N platinum blonde. But if he decides to apply it anyway, the lightening will again be somewhere around 6N. But I would recommend to use 6N, maximum 7N. Misha
Míša . 17.12.2020
Hello, I have bleached my hair blonde and now I have grown it out, I would like to use your color platinum blonde 10N on my hair, my original color is medium brown. Do you think I can achieve the shade in the picture? Platinum blonde, then? I wouldn't want yellow shades... Thank you for your reply
Lucka 18.12.2020
Dear Misha, thank you for your trust. Herbatint is only able to lighten by 2 shades, so if you have a shade corresponding to about 5N-6N, you won't make it 10N. In this case, I would recommend choosing a darker shade that is just two shades lighter. Alternatively, you can paint the offshoots for example 8N and after a couple of days everything completely 10N, but it is a bit more demanding and it is not completely guaranteed that the colour will be uniform. Kind regards, Lucka
Jindřiška . 18.03.2021
Hello, I have about 6 cm of grey hair growth,,the rest of it is St.brown, dyed.I would like to achieve a solid silver color .The hairdresser offers me a gradual bleaching until my hair is completely grey and then just a silver shampoo.. I just want a uniform color now. Is there any way to achieve this with your paint ? THANK YOU
Lucka 19.03.2021
Dear Jindřiška, thank you for your trust. Herbatint colors are not able to lighten the hair by more than two shades. So if you have a colour in approximately shade 5C (lighter brown), you will not immediately achieve the desired shade. At the same time, it really depends on when you last dyed your hair, whether your hair is damaged, what shampoo you use, all of which can affect the final shade. As to the appropriate procedure that would lead to lightening, I will contact our paint supplier for advice and will contact you as soon as I have an answer for you. Dear Jindřiška, I am sending you the supplier's statement: unfortunately, a uniform light colour cannot be achieved immediately. Phase staining is possible under certain conditions, although large lightening is not possible with it either. The lightest ice shade is 10C, but this will lighten the colours of 8-9N/C at most. If you currently have hair in a light brown shade, such as. 5N - 6N, so unfortunately it cannot be lightened to 10C. Maybe you could lighten it twice (first on 8N, then 10C). But it must be taken into account that the growths that would be natural in colour again would not be able to be lightened to 10C at once, so the colour would not be unified. Kind regards, Lucka
Ilona Z. 18.09.2021
Hello, I would like to use the color Swedish blonde or platinum blonde. I have bleached blonde hair and the growths I have are about 5cm dirty blonde with grey hairs. Which color would be better for me? And I'd also like to ask what the Swedish blonde looks like, is it light and more of an icy tone? THANK YOU
Lucka 20.09.2021
Dear Ilonka, thank you for your question. I would lean towards the option of combining the two colours you mentioned. In case you have gray hair, you can mix together 20 ml - 10 C and 40 ml 10 N. You should get a nice, cool shade. Kind regards, Lucka
Ilona Z. 18.09.2021
To add to my previous question, I would like to ask if the color combination of 10c and 10N will work on my dirty blonde with gray hairs, especially if it's a cool shade from the head and not a red or yellow. thank you for your reply.
Lucka 20.09.2021
Dear Ilonka, following on from my previous answer, combining 10 C and 10 N should give you a cool blonde. In rare cases, it may happen that the dye will pull out hidden pigments and the color may have a tinge of red, but we have seen the absolute minimum of such results. Kind regards, Lucka
Kristin . 30.05.2022
Dear Lucy, I wonder if the 2 shades could be made into a bayalage? I have ash blonde hair that hasn't been dyed in a long time, I had a microdermabrasion to lighten it up this February, but I want it to be like the sun, more pronounced.. If I bought 10N, painted the ends and some places closer to the head (according to the procedure of how to do bayalage - only some layers), left it on, washed it off and e.g. the next day or a week later I would dye my roots and my head a darker shade (Swedish blonde?), brushed it through, would it blend naturally with the lighter part or would the darker colour cover the lighter one and nothing would happen? Or if I did the opposite, darker tone first and then build up with lighter strands and comb through the transitions? I would be very grateful for any information or experience on how to add plasticity to hair..Thank you. Thank you.
Lucie . 14.06.2022
Dear Kristin, thank you for your inquiry. Unfortunately, I don't know if I will be able to answer and advise you this time. Herbatint can be used like any other paint. 10N and 10C are more or less the same in lightness, 10N is just a more natural shade, 10C is from the ashy range, so colder. However, how they catch depends very much on the actual substrate, so it may happen that they catch very similarly. It is therefore unfortunately difficult to say how it will catch on for you. The condition of the hair also has an influence, on dry and damaged hair the colours catch darker, etc.
HERBATINT Permanent Hair Color Platinum Blonde 10N
Review of the e-shop
The goods are always beautifully packaged, with a sprig of lavender and a painted heart on the box. It's extremely gratifying.
Large selection Quality goods Fast delivery
Very nice and lovingly packed Fast delivery
Fast delivery, beautifully packed :)
NIC