Přírodní kosmetika ze srdce Moravy ❤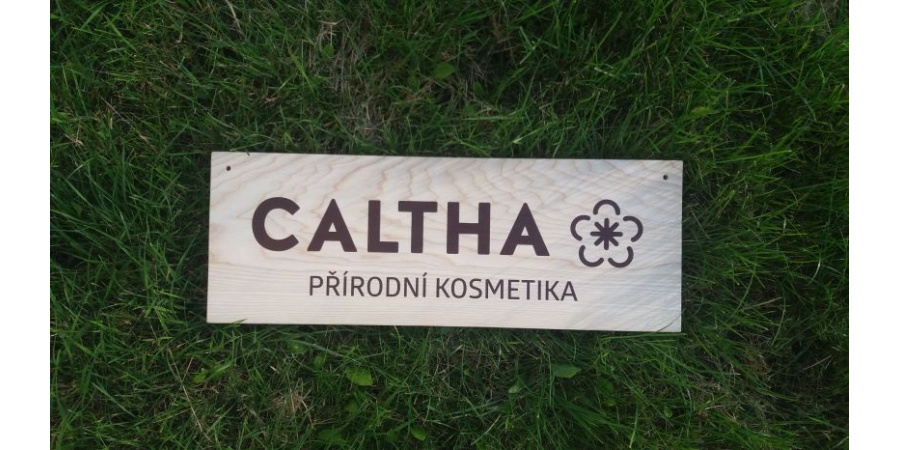 No dobře, chybí Vám u nás nějaké značky, píšete si o ně a to nás těší, děkujeme Vám za tyto impulsy! Můžeme se díky nim zlepšovat a posouvat. A protože se čím dál častěji opakovala prosba o jednu čistou, českou přírodní kosmetickou značku, řekly jsme si s holkami, že je na čase Vám udělat radost. 
S plnou parádou vítáme CALTHA přírodní kosmetickou značku pocházející ze srdce Moravy.
Pro ty, které ještě neměly možnost, seznámení s touto parádní značkou, nám dovolte pár slov na úvod.
→ Ingredience jsou získávány pouze z ověřených zdrojů nejvyšší kvality
→ Prioritou je výroba takových produktů, které svědčí naší pokožce a které ji pomáhají s regenerací
→ Všechny přírodní krémy jsou vyráběny z nejkvalitnějších olejů lisovaných za studena
→ Ve vyráběných mýdlech jsou používány pouze rostlinné oleje z kvalitních zdrojů, které mají příznivé účinky na pokožku
Míša Vaněčková je tělem a duší celé značky. Její cesta započala více než před šesti lety, kdy se začala zabývat výrobou mýdel. Jak to tak bývá, její produkty používala nejprve rodina a blízcí přátelé, ovšem když si něco oblíbíte, tak se o tu informaci rádi podělíte dál. Nyní už má CALTHA široký okruh příznivců a samozřejmě také mnohem širší portfolio.
Můžete vybírat z produktů péče o pleť , tělo , vlasy ,produkty pro děti  a CALTHA nezapomíná ani na naše čtyřnohé miláčky .
Co Míšu naplňuje a žene v její práci dál? 
,,Reference v podobě radostných zpráv maminek dětí s ustupujícím atopickým ekzémem či kamarádů s utlumenými příznaky lupénky nebo kamarádek, které po mytí mými produkty přestaly úplně používat až několik druhů kosmetických přípravků, mě přiměly k rozhodnutí opustit společensky uznávanou profesi a zahájit certifikaci kosmetických výrobků a zcela se věnovat výrobě přírodní kosmetiky. Vytvářet produkty, které jsou v životě užitečné, potřebné a navíc dělají ostatním lidem radost, mi dává v životě smysl.,,
Review of the e-shop
The goods are always beautifully packaged, with a sprig of lavender and a painted heart on the box. It's extremely gratifying.
Large selection Quality goods Fast delivery
Very nice and lovingly packed Fast delivery
Fast delivery, beautifully packed :)
NIC
fast delivery, large selection, beautifully packaged
some brands are missing in my selection
fast order processing beautifully packed