PURITY VISION Bio Detox Mask with matcha and spirulina 40 ml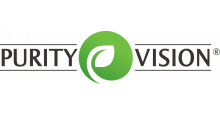 Description and parameters
Review (0)
Discussion
PURITY VISION Bio Detox Mask with matcha and spirulina 40 ml
Treat your skin to a 100% natural detox with a green antioxidant mask packed with over 20 active cleansing ingredients. The synergy of caring oils and antioxidants such as neem, matcha, spirulina and ginger provide gentle removal of surface impurities, gentle exfoliation and nourishing care suitable for all skin types.
The combination of active ingredients supports the natural detoxification process, while the tiny abrasive particles help to remove impurities and dead cells. Thanks to them, the mask perfectly cleanses the skin, while the contained caring oils regenerate, smooth and firm it. You'll love the refreshing scent with citrus notes and easy to spread consistency. After applying the mask, your skin will be beautifully̌ radiant, rejuvenated and fresh.
Caring ingredients
Green Bio Detox Mask PURITY VISION is full of antioxidants and active ingredients, whose interplay ensures beneficial cleansing effects:
Fair Trade Organic Shea Butter thanks to its structure penetrates deep into the skin tissue, where it prevents the loss of natural moisture of the skin, thus softening and smoothing it. It is rich in vitamins and minerals and promotes the production of collagen, which helps keep the skin supple.
Bio Jojoba oil, thanks to its vitamin E content, contributes to the protection of skin cells, their regeneration and the restoration of the skin's natural balance.
Organic Sunflower Oil has strong nurturing effects and perfectly supports the interplay of the other active ingredients in the mask.
Oats are rich in minerals, vitamins and beneficial acids. It promotes skin blood circulation and stimulates the natural process of skin cell renewal.
Arrowroot powder is a starch that provides the cleansing effects of the mask.
Candelilla wax is derived from a plant called gum and is used as a vegan alternative to beeswax. It gives the detox mask its easily spreadable consistency. It also prevents skin dryness and has moisturizing effects.
Chlorella is a bright green freshwater algae known as a superfood full of antioxidants. Thanks to them, it ensures the detoxifying effect of this mask and promotes skin cell renewal.
Organic Hemp Oil contains antioxidant vitamin E and a large amount of other minerals such as magnesium, zinc, potassium and iron. It has anti-inflammatory effects on the skin, promotes the regeneration of irritated areas, which at the same time soothes and softens.
Spirulina is the second algae contained in this mask, which contains a large amount of antioxidants. It very effectively supports the natural cell renewal process, so it slows down the signs of skin aging.
Moroccan clay is a source of beneficial minerals. Its main benefit is the ability to reduce sebum and the ability to restore the skin's natural balance. It also stimulates blood circulation, thus promoting skin regeneration and slowing down skin aging.
Chinese tea tree powder supports the detoxifying effects of the mask, promotes skin cell regeneration, relieves puffiness in the eye area and soothes itchy sensitive skin.
Watermelon seed oil is packed with beneficial substances such as minerals, vitamins and acids. It regulates sebum production, promotes the natural elasticity of the skin and its regeneration processes.
Neem is a popular ingredient in Ayurveda and traditional Indian medicine.thanks to its antiseptic effects, it accelerates the regeneration of acne affected areas. It promotes collagen production, restoring the skin's natural elasticity.
Organic ginger has antibacterial and anti-inflammatory effects. In the mask, it promotes blood circulation to the skin, which supports its cleansing function.
Turmeric promotes skin regeneration and blood circulation.
Tulsi, or holy basil, is popular in Ayurveda for its beneficial effects on the health of the body and mind. It lends cosmetics mainly its antioxidant properties.
Rosemary promotes skin detoxification, deeply and superficially cleanses the skin and soothes redness.
Likepomelo itself,pomelo oil is a powerful antioxidant, brightens the skin and helps prevent acne.
Lime oil regulates sebum production, tightens pores and gives the mask a refreshing citrus scent.
Certifications that guarantee the quality of this product
CKPBIO
The "BIO" label declares the origin of raw materials from organic farming (BIO) or free collection. CPK - Certified Natural Cosmetics guarantees that the ingredients in the product are at least 85% of natural origin.
At PURITY VISION® we have pushed the boundary even further. Our aim is that self-produced products labelled as such should contain at least 95% of ingredients from organic farming.
CRUELTY FREE and VEGAN
The certificate ensures that none of our products have been tested on animals and also contain no raw materials of animal origin.
At PURITY VISION® we value all living beings and it is against our beliefs to test anything on animals.
Fair For Life
Certification awarded by the international institution Ecocert promotes fair trade. Together, it gives producers and workers who are socio-economically disadvantaged access to a wider range of social and economic benefits. A portion of the funds from each product so labelled goes into a special fund to support the farming community directly in the development area and improve their living conditions.
Why will you love it?❤
It is packed with a lot of active ingredients, which not only cleanses and regenerates well, but also promotes skin detoxification
Local manufacturer (CZ and SK)
Yes
Origin of the brand
Czech Republic
According to certification
Fair For Life- Fair Trade
According to certification
Vegan
According to certification
Cruelty free
According to certification
Hypoallergenic
Use
For a more comfortable mask application, spray one of the PURITY VISION Bio Floral Waters on cleansed skin. Then apply a small amount of the mask and massage it in. Leave on for 10-15 minutes. Wipe off the mask with a warm wet towel. Use regularly 2-3 times a week.
Ingredients
INCI: Butyrospemum Parkii Butter (Bambucké máslo)*/●, Simmondsia Chinensis Seed Oil (Jojobový olej)*/●, Cocos Nucifera Oil (Kokosový olej)*/●, Helianthus Annuus Seed Oil (Slunečnicový olej)*, Avena Sativa Kernel Flour (Ovesný prášek), Maranta Arundinacea Root Powder (Marantový prášek), Candelilla Cera (Kandelilový vosk), Chlorella Vulgaris Powder (Chlorella), Cannabis Sativa Seed Oil (Bio Konopný olej)*, Spirulina Platensis Powder (Spirulina), Moroccan Lava Clay (Marocký jíl), Camellia Sinensis Leaf Powder (Matcha-zelený čaj), Citrullus Lanatus Seed Oil (Bio Kalahri olej), Melia Azadirachta Leaf Powder (Neem), Zingiber Officinale Root Extract (Zázvorový extrakt ve slunečnicovém oleji)*, Azadirachta Indica Leaf Extract (extrakt z Neemu), Curcuma Longa Root Extract (Kurkuma extrakt ve slunečnicovém oleji), Ocimum Sanctum Leaf Extract (Tulsi extrakt ve slunečnicovém oleji), Rosmarinus Officinalis Leaf Extract (Rozmarýnový extrakt ve slunečnicovém oleji), Citrus Grandis Peel O
Storage
Natural cosmetics are best stored in a cooler, dry place. Do not expose it to direct sunlight or frost. Sunlight can devalue it or reduce its expiry date. At the same time, when using cosmetics, follow the hygiene recommendations, for example, use a cosmetic spatula to scoop the products in the cup, always close the products after use and keep the edges of the bottles clean. Keep out of reach of children.
Notice
For external use only. However, do not use natural cosmetics on open wounds either. This product is not intended to diagnose, prevent or cure any disease. In case of eye contact, flush with lukewarm water from the inner corner to the outer corner for at least 15 minutes. If you wear contact lenses, remove them before rinsing. If irritation occurs, seek medical attention. Before the first use, it is recommended to perform the so-called. patch test, i.e. apply and test the cosmetic product for tolerance on a small area of skin, preferably on the wrist, and wait 24 hours. This method can prevent the onset of allergic reactions and hypersensitivity to the product. If an allergic reaction occurs after application, wash the skin surface with lukewarm water. Stop using the product immediately. If the allergic reaction persists for a prolonged period of time, seek medical attention.
This item has not been discussed yet. If you want to be first, click on the button Add a post
PURITY VISION Bio Detox Mask with matcha and spirulina 40 ml
Review of the e-shop
The goods are always beautifully packaged, with a sprig of lavender and a painted heart on the box. It's extremely gratifying.
Large selection Quality goods Fast delivery
Very nice and lovingly packed Fast delivery
Fast delivery, beautifully packed :)
NIC