ECO BY SONYA Self Tanning Face Tan Water 100 ml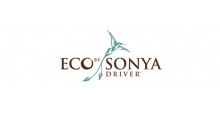 Description and parameters
Review (44)
Discussion
ECO BY SONYA Self Tanning Face Tan Water 100 ml
A very natural gradual tan that becomes more pronounced with each application. The innovative formula will change the way you look at self-tanning options for your face! The light transparent water, which is applied with the fingers or a cotton pad, dries quickly and leaves no residue. The lotion is very popular not only because it gives the skin a natural "sun-kissed" look, but also because of its smoothing effect. It evens and brightens skin tone, bringing amazing moisturizing and smoothing properties.
Why will you love her?
Self-tanning face and neck lotion is a 100% natural certified product and is completely free of preservatives, synthetic dyes, fragrances, zinc oxide, parabens and PEGs. It contains natural hyaluronic acid, which is able to bind water in the skin up to 1,000 times its own weight - no other natural substance can match it. It fills in the "empty spaces" in the skin, binds water to them and tightens the skin - essentially restoring the fibres that keep the tissue young and the hyaluronic acid molecules act like a natural sponge. It reduces the production of sebum in oily skin and helps the formation of new collagen within the skin layers. Rose geranium oil is most commonly used in the care of oily or dull skin, as it can support the circulatory and lymphatic systems, thus providing better nourishment and faster drainage of waste products. It can create a balance between oily and dry skin by balancing sebum production. This balance helps to support and improve skin elasticity. Orange peel oil boasts a high concentration of vitamins, minerals and nutrients that are extremely beneficial to the skin.
Use
Self-tanning lotion is applied with fingers or a cotton pad. See for yourself what suits you better. Apply evenly to cleansed and make-up-free face and décolleté. Wash your hands thoroughly after use. For best results, leave on for 8 hours before washing. This is a gradual tan, so it is recommended to apply 2 - 3 times a week.
Did you know that...
The results of self-tanning lotions depend on several factors, such as your skin type and how often you wash and treat your face.
Origin of the brand
Australia
Notice
For external use only. However, do not use natural cosmetics on open wounds either. This product is not intended to diagnose, prevent or cure any disease. In case of eye contact, flush with lukewarm water from the inner corner to the outer corner for at least 15 minutes. If you wear contact lenses, remove them before rinsing. If irritation occurs, seek medical attention. Before the first use, it is recommended to perform the so-called. patch test, i.e. apply and test the cosmetic product for tolerance on a small area of skin, preferably on the wrist, and wait 24 hours. This method can prevent the onset of allergic reactions and hypersensitivity to the product. If an allergic reaction occurs after application, wash the skin surface with lukewarm water. Stop using the product immediately. If the allergic reaction persists for a prolonged period of time, seek medical attention.
Storage
Natural cosmetics are best stored in a cooler, dry place up to 30 degrees. Do not expose it to direct sunlight or frost. Keep out of reach of children.
Ingredients
AloeBarbadensis (Aloe Vera) Leaf Juice*, Glycerin*, Dihydroxyacetone**, Fusel Wheat Bran/Straw Glycosides**, Polyglyceryl-5 Oleate**, Sodium Cocoyl Glutamate**, Glyceryl Caprylate**, Coco Caprylate**, Sodium Hyaluronate**, Dehydroxanthan Gum**, Leuconostoc/Radish Root Ferment Filtrate**, Pelargonium Graveolens (Rose Geranium) Oil*, Citrus Aurantium Dulcis (Orange) Peel Oil*, Glycerol Caprylate**, Caprylyl/Capryl Wheat Bran/Straw Glycosides**, Aqua**,Citronellol**,Geraniol**,Limonene**,Linalool** * Certifikovaná organická složka ** Přírodního původu
Ten nelepší samoopalovací produkt na obličej
Dodá obličeji krásné a přirozené opálení, nedělá skvrny, neucpává póry, pokožku naopak spíše zklidňuje a hojí.
Báječná voda, dělá přirozené opálení a jemnou pleť. Žádné fleky, nedá se to pokazit. :)
Karolína Chudá 19.12.2019
Dobrý večer, dnes jsem od Vás obdržela tuto vodičku, mám již druhé balení a tento produkt, který mi dnes přišel má trochu jinou lahvičku, složení i konzistenci. Místo aloe vera obsahuje kyselinu hyaluronovou, takže je produkt hustší. Chtěla jsem se zeptat, zda výrobce změnil složení výrobku nebo se jedná o jinou vodičku než původní Face tan water od Eco pure by Sonya? Děkuji :-) S pozdravem Chudá
Markéta Hloušková 31.12.2019
Milá Karolíno, děkuji Vám mockrát za zprávičku. Zároveň se Vám velice omlouvám za prodlení v odpovědi. Složení výrobku i obal by však měly být stejné. Mohu Vás poprosit o laskavost, mohla byste mi prosím do emailu poslat fotku produktu, který jste obdržela? Věřím, že pak tu záhadu lépe rozluštíme :) Děkuji Vám za Váš čas a přeji krásný den, Lucka
Martina  22.06.2020
Dobrý den, měla bych dotaz na samoopalovací vodu...Koupila jsem si před nějakým časem samoopalovací krém (poměrně dražší) jiné značky, ale vždy když jsem se odlíčila, tak se odlíčil i ten samoopalovací krém. Takže abych byla nějaký čas opálená, tak už jsem na to nesměla používat make up, jinak po odlíčení bylo po opálení. Chtěla jsem se zeptat, jestli po této vodě vydrží opálení i po odličování a zda tedy i vydrží i např. krátkodobé potápění v moři?Jsem bledý typ a obličej si v létě neopaluji, tak bych to ráda řešila tímto způsobem. Děkuji.
Markéta Hloušková 23.06.2020
Mila Martino, děkuji Vám za zprávičku :) Samoopalovací voda běžnému odličování odolá. Po dosažení žádaného odstínu je pak potřeba jednou za tři, čtyři dny vodičku opět aplikovat, ale běžná péče, včetně líčení a odličování není vůbec žádný problém. Ještě se pro jistotu poradím s dodavatelem, co s vodičkou udělá mořská voda, protože u moře jsem vodu zatím nezkoušela :) a následně bych Vám poslala další zprávičku. S přátelským pozdravem, Lucka Doplnění - dle informace od dodavatele samoopalovací voda odolá jak mořské vodě, tak i chlorované vodě v bazénu. Jako takovou zajímavost jsem se dozvěděla, že vodičku využívají i některé závodní plavkyně, které jsou ve vodě velmi často a s přípravkem jsou velice spokojené :D
Kristina  16.11.2020
Dobrý večer, jedno mi neni jasné, někde jsem četla, že je lepší nanášení tamponkem, radeji bych prsty, protože mi prijde, že tampon pohltí zbytečně moc vodičky, což mi prijde škoda... Předem děkuji za odpověď ????, fajn den, Kristina
Markéta Hloušková 18.11.2020
Milá Kristi, děkuji Vám za zprávičku :) Můžete volit oba způsoby aplikace. Záleží jen na tom, co je pro Vás příjemnější. Osobně tuto vodičku aplikuji pouze za pomoci prstů. Pouze je potřeba si ihned po aplikaci důkladně umýt ruce, aby se Vám na dlaních do rána neobjevily oranžové flíčky po vodičce :) Přeji krásný den, Lucka
Barbora Šrajerová 28.12.2020
Dobrý den, místo aloe vera ted výrobek obsahuje kyselinu hyaluronovou, je změněne složeni? Bojim se objednat aby to bylo stejné jako mám doma starší lahvičku. Děkuji
Markéta Hloušková 29.12.2020
Milá Baru, děkuji Vám za zprávičku. Hlavní složkou této samoopalovací vodičky je stále aloe vera. Nemáme od dodavatele žádné informace ke změně složení. Vodička by tak měla být stejná. S přátelským pozdravem, Lucka
Marie Caltová 25.06.2021
Dobrý den, ráda bych se se zeptala zda mohu po aplikaci této vodičky na noc na ní nanést ještě noční krém ? Předem děkuji za odpověď. S pozdravem Marie
Markéta Hloušková 28.06.2021
Milá Marie, děkuji Vám za otázku. Tato samoopalovací vodička by měla vaši pleť zároveň i hydratovat, pokud ale máte pocit nedostatečné hydratace, je možné pleťový krém aplikovat. Mělo by se však jednat spíše o lehčí pleťový krém, který není založen na olejové bázi, protože pak by krém mohl ovlivnit výsledek samoopálení. Zároveň bych volila časový odstup mezi aplikací vodičky a následném nanášení krému a to takový, aby se vodička stihla dostatečně vstřebat a zaschnout. S přátelským pozdravem, Lucka :)
ECO BY SONYA Self Tanning Face Water Face Tan Water 100 ml
Review of the e-shop
Jako vždy skvělá komunikace. Velký výběr produktů a bleskové dodání.
bleskurychlé odeslání zboží ,přehledný eshop ,krásně zabalený, voňavý balíček je potěšení rozbalovat
Výborná komunikace, expresní dodávka zboží
Rychlé odeslání, krásně zabalené, top produkty.
Bleskové doručení do druhého dne
V tomto eshopu nakupuji pravidelně už pár let. Servis je od počátku bezchybný, nikdy jsem s ničím neměla problém. Nabídka značek je velmi pestrá a ceny jsou fajn.
Super přírodní kosmetika na jednom místě. Objednávala jsem zde už několikrát. Rychlé dodání a krásně zabaleno. Děkuji
Velký výběr ,Kvalitní zboží ,Rychlé dodání