ECO BY SONYA Reversible application glove for self-tanning products1 pc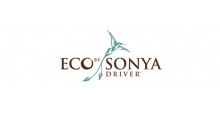 Description and parameters
Review (4)
Discussion
ECO BY SONYA Reversible application glove for self-tanning products1 pc
An exceptional tool for the application of self-tanning products ensures that each product is applied evenly and gives you a perfect tan. This luxurious reversible application glove is made from natural and recyclable fabric and material.
Why will you love her?
The glove makes it easy to apply and spread the product, protecting your hands from unwanted discolouration, giving you a beautifully even, spotless tan. Using the glove is absolutely easy and the result is worth it :)
Use
Insert your hand into the application glove and apply the product directly onto the dry application glove or onto clean dry skin. Apply in circular motions. Start from the ankles and work your way up. Choose the black side of the application glove for self-tanning foam/self-tanning creams and use the dark smooth side of the application glove for self-tanning body lotion. The application glove is reusable, simply wash it in soapy water or machine wash on gentle cycle or hand wash. After use, just rinse, dry and it is ready to use again.
Local manufacturer (CZ and SK)
No
Origin of the brand
Australia
A great helper when applying self-tanning cream of the same brand. The cream spreads with the glove and is still double-sided for possible use of self-tanning lotion again of the same brand. Necessary for me because of possible stains on the palms. I recommend it to everyone who uses self-tanning cosmetics.
It spreads self-tanner perfectly. Minimise stains and orange hands. It is machine washable. It's great that each side is a different material so it can be used for mousses, creams and self-tanning lotions.
This item has not been discussed yet. If you want to be first, click on the button Add a post
ECO BY SONYA Reversible application glove for self-tanning products1 piece
Review of the e-shop
Product selection Speed of delivery Incredibly beautiful product packaging, it is not often seen
Zadnou jsem nenasla
everything without problems
--