SOAPHORIA Shaving foam Female 50 ml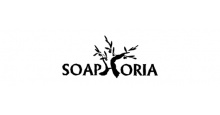 Description and parameters
Review (16)
Discussion
SOAPHORIA Shaving foam Female 50 ml
Compact shaving foam for women is carefully formulated and suitable for even the most sensitive skin. The unique natural formula with valuable emollients and soothing ingredients is non-irritating and non-drying. Easy to apply, it forms an even layer on the surface of the skin, making shaving easier. Helps prevent unpleasant skin reactions, irritation of delicate skin after shaving or ingrown hairs. The added organic essential oils make the shaving ritual more pleasant, scenting the skin and lifting the mood.
The compact shaving foam is ideal for all skin types including delicate, sensitive and prone to irritation.
> Free from parabens, animal ingredients or irritating synthetic additives
> natural vegan formula with emollient oils such as grapeseed, borage, coconut and apricot does not irritate the skin, on the contrary, it soothes and helps skin regeneration
> does not irritate or dry out the skin, on the contrary, it soothes and helps its regeneration, nourishes and softens, helps prevent unpleasant hair growth
> its unique, gentle consistency adheres evenly to the skin surface after application, making it easier to shave
> VEGAN SHAVING FOAM
> IN A COMPACT SOLID FORM
> EASY APPLICATION
> NON-IRRITATING AND NON-DRYING
Healthy, radiant to look at and soft and smooth to touch - that's the kind of skin we all want. That's why getting rid of unwanted hair is part of our daily hygiene and grooming routine. However, we don't always have enough time to give our full attention to regularly recurring activities, which include shaving, so choosing the right beauty aid is more than beneficial in this case. Natural shaving foam in a compact design makes shaving easier and ensures even gliding of the razor or razor for perfectly smooth skin. Thanks to its unique formulation, it protects and soothes the skin already during shaving, helps to maintain its hydration, aids in its regeneration and helps to prevent unpleasant skin reactions or ingrown hairs.
OUR TIP
Apply a small amount of the product in circular motions to damp skin, ideally after a shower or bath, and leave it on for a while for an even smoother shave. After shaving, treat skin with lavender or hamamelis hydrolat and apply a light treatment cream, non-greasy nourishing oil or aloe vera and seaweed gel for perfectly smooth, nourished and soft skin.
WE RECOMMEND COMBINING
Compact shaving foam pairs well with the shower gel, foam or cream of your choice. After shaving, we recommend applying a light, nourishing and regenerating aloe vera cream or gel.
PRODUCT FRAGRANCE
An aphrodisiac fruity floral, sublimely sweet feminine fragrance. Top notes of yellow melon and raspberry are beautifully blended with the soft floral essence of jasmine and apple blossom, complete with warming vanilla and innocent irises.
PRODUCT COLOUR
The product contains no added colouring ingredients. Its natural white colour is mainly due to the organic quality oils contained.
CONSISTENCY OF THE PRODUCT
The product has an apparently stiff consistency, which changes to a fine foam film when applied with circular movements of the hands.
PRODUCT PRESERVATION SYSTEM AND PERIOD OF USE
The effective and sought-after stabilising complex dermorganics 1388 in natural cosmetics is based on
a blend of plant-based ingredients in organic quality. After opening, we recommend using the product within 9 months.
PRODUCT PACKAGING AND RECYCLING PROPOSAL
The compact shaving foam is packaged in a recyclable plastic cup with a practical aluminium cap. Once the product is used up, you can rinse the cup with water and use it to store small household items such as buttons or nails :)
If you decide to throw away the product packaging, throw it in a container designed for the collection of plastic separated waste.
Why will you love it? ❤️
Because of its composition. The product is completely free of parabens, animal ingredients or irritating synthetic additives.
Further information on the packaging
Soap dispenser without dispenser
Local manufacturer (CZ and SK)
Yes
Origin of the brand
Slovakia
Use
Using your fingers or a natural sponge, scoop out a reasonable amount of product and use circular motions to create a lather on damp skin. After the foam has formed, shave the treated part of the body with a razor and then rinse with water of suitable temperature. It is recommended to use a protective product after application. Designed for everyday use. Avoid the eye area.
Notice
Designed for everyday use. Keep out of reach of children. Store in a cool, dry place and do not expose to direct sunlight or frost. Do not use on open wounds. Avoid the eye area. In case of eye contact, flush with lukewarm water for at least 15 minutes without interruption from the inner corner to the outer corner (if wearing contact lenses, remove them beforehand). If irritation occurs, seek medical attention. Before the first use, it is recommended to perform the so-called. Patch test, t. j. apply and test the cosmetic product for its tolerance on a small area of skin, preferably on the wrist, and wait 24 h. This method can prevent the onset of allergic reactions and hypersensitivity to the product. If an allergic reaction occurs after application, wash the skin surface with lukewarm water. Stop using the product immediately. Seek medical attention if the allergic reaction persists for a prolonged period of time.
Storage
Keep out of reach of children. Store in a cool, dry place and do not expose to direct sunlight or frost.
Ingredients
Glycerin*, Aqua, Sorbitol, Sodium Cocoyl*, Disodium Lauryl Sulfosuccinate, Vitis Vinifera Oil*, Borago Officinalis Seed Oil*, Cocos Nucifera Oil*, Prunus Amygdalus Dulcis Oil*, Aroma**, Ethylhexylglycerin , Sodium Chloride, Citric Acid*, Stearic Acid*, ***Alpha-Isomethyl Lonone, ***Butylphenyl Methylpropional, ***Citronellol, Limonene, ***Linalool * Certified Organic Ingredient ** Combination of 100% pure, steam-distilled essential oils and natural fragrances
It fulfills the purpose and smells very pleasant.
This item has not been discussed yet. If you want to be first, click on the button Add a post
SOAPHORIA Shaving foam Female 50 ml
Review of the e-shop
The goods are always beautifully packaged, with a sprig of lavender and a painted heart on the box. It's extremely gratifying.
Large selection Quality goods Fast delivery
Very nice and lovingly packed Fast delivery
Fast delivery, beautifully packed :)
NIC