PONIO Solid anti-dandruff shampoo Lavender & Tea tree 60 g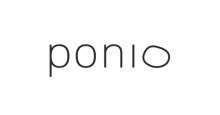 Description and parameters
Review (12)
Discussion
PONIO Solid anti-dandruff shampoo Lavender & Tea tree 60 g
This shampoo with soothing lavender and tea tree, supplemented with rosemary extract and panthenol, is designed especially for dandruff-prone skin. It also contains virgin olive oil and crambe oil (a greener version of argan oil) for hair treatment and care. The shampoo is suitable for normal or faster greasy hair, as with regular use it reduces the greasiness of the scalp while proportionally extending the interval between hair washes. The shampoo is suitable for combining with natural conditioners, such as Lavender and Hops Conditioner.
Why will you love it?
Shampoos are solid shampoos - they contain all the same active ingredients as regular shampoo except water - so they are much smaller, you won't spill them anywhere and they don't need a plastic container. One 30 gram shampoo lasts as long as about 200 ml of liquid shampoo, a 60 gram shampoo lasts as long as 400 ml. Simply take it in your hand, run it through your hair in the shower and untangle your fingers.
Use
Simply take the shampoo in your hand, run it through your hair in the shower and lather it up with your fingers. It is not a soap-based shampoo (no need to wash the hair with vinegar afterwards). If needed, you can also use it as a body soap, as a dog shampoo, or for a quick wash on your clothes.
Tips for use
When switching from a conventional shampoo to a natural one, your hair may become more oily at first. This is because the scalp needs to rebalance its sebum production. Classic shampoos dry it out excessively. So wait it out, it should get better in a few days to weeks. At the same time, some natural shampoos lather less than what you are used to with conventional shampoos. However, this has no effect on their effectiveness.
Local manufacturer (CZ and SK)
No
Origin of the brand
Slovakia
Hair type
Hair with dandruff
According to certification
Vegan
Notice
For external use only. However, do not use natural cosmetics on open wounds either. This product is not intended to diagnose, prevent or cure any disease. In case of eye contact, flush with lukewarm water from the inner corner to the outer corner for at least 15 minutes. If you wear contact lenses, remove them before rinsing. If irritation occurs, seek medical attention. Before the first use, it is recommended to perform the so-called. patch test, i.e. apply and test the cosmetic product for tolerance on a small area of skin, preferably on the wrist, and wait 24 hours. This method can prevent the onset of allergic reactions and hypersensitivity to the product. If an allergic reaction occurs after application, wash the skin surface with lukewarm water. Stop using the product immediately. If the allergic reaction persists for a prolonged period of time, seek medical attention.
Storage
Keep the shampoo in a dry place between hair washes. Keep out of reach of children.
Ingredients
Sodium Lauryl Sulfoacetate, Sodium Cocoyl Isethionate, Aqua, Zea Mays Starch, Glycerine, Panthenol, Cetearyl Alcohol, Crambe Abyssinica Seed Oil, Olea Europaea Fruit Oil, Piroctone Olamine, Lavandula Angustifolia Oil, Melaleuca Alternifolia Leaf Oil, Helianthus Annuus Seed Oil, Rosmarinus Officinalis Leaf Extract, Onosma Echioides Root Powder, Citric Acid, Linalool*, Limonene*, Geraniol**Naturally occurring in essential oils
Lenka . 05.08.2021
Hello please advise my daughter 12 years old has longer hair. She has a problem that she gets oily quickly and only in certain places on her skin does she get crusting up to an orange-brown colour. Please what shampoo do you recommend for this problem? We have already tried some shampoos from the pharmacy but the problem still persists. Thank you for your advice.
Lucka 06.08.2021
Dear Lenka, thank you for your trust. I would recommend gently removing the flakes first and then using the gentlest shampoo possible to regulate sebum production. Scales are best removed with the help of gentle oils. Massage the oil into the areas where the flakes occur, leave it on for approximately 30 minutes and then carefully comb out the flakes. If necessary, you can repeat the procedure. You can use any oil you have at home. If you choose one of our products, I would think about Purity vision marigold, Renovality apricot or Nobilis Tilia almond. As far as shampoo is concerned, you can think about, for example, Ponio's Orange and Eucalyptus Solid Nettle Shampoo, which has an all-natural composition and is also suitable for fast-greasing hair, but it won't weigh it down and will soothe the skin at the same time. A shampoo from the Slovakian Liqoil for oily hair "Namastné" could also help you. It regulates the production of sebum on the scalp and also regulates the function of the sweat glands. It contains a large amount of vitamins, minerals and antioxidants that improve the overall condition of the scalp and hair itself. I hope I've helped you at least a little. If you have any further questions, please contact me, I will be happy to help you :) Have a nice day, Lucka
PONIO Solid anti-dandruff shampoo Lavender & Tea tree 60 g
Review of the e-shop
The goods are always beautifully packaged, with a sprig of lavender and a painted heart on the box. It's extremely gratifying.
Large selection Quality goods Fast delivery
Very nice and lovingly packed Fast delivery
Fast delivery, beautifully packed :)
NIC