BOTANICA SLAVICA Natural revoludeo sensitive 55 g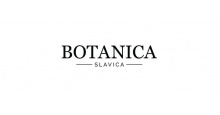 Description and parameters
Review (0)
Discussion
BOTANICA SLAVICA Natural revoludeo sensitive 55 g
Thefinest formula of the unscented cream deodorant packed in a paper tube takes care of even the most sensitive skin while effectively combating the unpleasant smell of sweat. The organic formula, free of soda and synthetic substances, is based on a combination of organic coconut and mango butter and natural active ingredients. Aluminium potassium sulphate and zinc oxide (without nanoparticles) provide a mild antiperspirant and antimicrobial effect while not affecting the skin's natural processes that allow it to breathe freely. The nourishing formula with added vitamin E softens and regenerates the skin, eliminating any irritation.

LIMITED QUANTITY AVAILABLE in the form of the popular revoludeo without the addition of essential oils, it is ideal for individuals with hypersensitive skin, but also those who do not wish to overlap the scent of their perfume or prefer the fresh scent of freshly washed laundry.

The product is suitable for all skin types including the most delicate and sensitive, eczematous or allergic skin.


> přírodní deodorant bez sody je vhodný i pro pokožku přecitlivělou na tuto složku
> organické složení ve spojení s antimikrobiálními složkami účinně eliminují tvorbu nepříjemného zápachu
> jemná receptura neovlivňuje přirozené procesy pokožky a zároveň pomáhá udržovat ji jemnou, hebkou a předchází vysušování
> formulace bez obsahu syntetických přídatných látek a živočišných složek je ideální i pro vegany
> krémová konzistence se po rozetření snadno a beze zbytku vstřebává, nezanechává fleky
> praktické a plně recyklovatelné balení v podobě papírové tuby je přátelské také k životnímu prostředí

> VEGAN PŘÍRODNÍ DEODORANT BEZ VŮNĚ
> BEZ NEBEZPEČNÝCH SLUČENIN HLINÍKU A BEZ SODY
> ZERO WASTE PAPÍROVÁ TUBA xml-ph-0
Sweating is an important, natural and healthy process of the human body. Thanks to it, harmful substances are flushed out of the body, which also strengthens the defences of the whole organism.however, sweating can also be particularly unpleasant, not only because of the wet patches that appear on our shirts as a result of sweating, but especially because of the smell that is produced by the reaction of our sweat with the bacteria that naturally occur on the surface of our skin. Many commercially available products that are designed to combat these phenomena that accompany sweating contain substances such as aluminum salts, alcohol, synthetic perfumes and many other substances that are not natural to our bodies and can cause irritation, itching or inflammation of the sensitive skin in the armpits. That's why we have developed an eco natural women's deodorant in a paper tube, whose effective formula is based on purely natural ingredients. Soda-free deodorant is exceptionally gentle, which makes it suitable for sensitive or irritated skin.

HLAVNÍ SLOŽKY
> síran hlinitodraselný - urychluje regeneraci pokožky a zabraňuje množení bakterií na povrchu, čímž předchází tvorbě zánětů, ale i nepříjemného zápachu
> oxid zinečnatý - ve formě bez nanočástic působí výrazně antimikrobiálně, zklidňuje a urychluje přirozenou obnovu kožních buněk
> vitamín E - podporuje obranyschopnost pokožky, kterou aktivně ochraňuje a vyživuje, působí jako antioxidant
> mangové máslo - vyznačuje se výbornými regeneračními účinky, pomáhá udržovat pružnost a elasticitu pokožky

OBSAH
55 g

NÁŠ TIP
Nejlepší přírodní deodorant je takový, který neobsahuje škodlivé syntetické látky, neovlivňuje přirozené procesy našeho těla a zajistí dlouhotrvající vůni a pocit svěžesti po celý den. However, to really work, it needs to become comfortable with your skin. When switching from using chemical alternatives to natural deodorant, the approximate adaptation time of the human body is about 1-2 weeks.
Do not combine a natural deodorant with chemical alternatives, as these may adversely affect its effectiveness.
Before opening for the first time, press firmly and evenly on the bottom of the tube to eject a small amount of product. If necessary, gently warm the tube by rubbing between the palms of the hands or on a hard pad before ejecting the product. Apply to the skin in a light layer, which can be blended if necessary. Once absorbed, the product leaves no unwanted traces on clothing.

RECOMMENDED COMBINATION
If you're enchanted by the delicate formula of unscented deodorant, we recommend looking for natural perfumes and perfume or laundry essences that will add a fragrant touch to your personality ;)
SMELL OF THE PRODUCT
A deodorant with a mild, soda-free formula based on organic oils and butters that contains no added fragrances or essential oils. The deodorant is completely unscented.

PRODUCT COLOUR
Deodorant does not contain added colouring agents. The oils and butters contained in the product naturally colour the contents white.

PRODUCT CONSISTENCY
The exceptionally fine formula moulded into a creamy base is a firmer consistency moulded into a pull-out stick. On contact with the skin, the deodorant begins to melt due to its temperature, turning it into a soft cream and is easily absorbed.

PRESERVATION SYSTEM AND DURATION OF USE
The smart product without preservatives is microbiologically stable as it does not contain an aqueous phase. Thanks to aluminium potassium sulphate and zinc oxide (without nanoparticles), it boasts an adequate antimicrobial effect. After opening the tube, take care of hygienic cleanliness when applying it. It is recommended to consume the product within 9 months.

PRODUCT PACKAGING AND RECYCLING SUGGESTION
The ecological packaging of the product in the form of a paper tube is fully recyclable.
Once the product is used up, simply throw the packaging into a container designed for paper waste collection or tear it into small pieces and compost it.

Questions and answers:

Is natural deodorant suitable for long-term use?
Of course! Due to the absence of harmful chemicals in its composition, the natural deodorant is safe even with long-term use.

Is natural deodorant vegan?
Yes, the organic cream deodorant does not contain any animal ingredients, so it is also suitable for vegans.

Is natural deodorant suitable for sensitive skin?
Natural deodorant for sensitive skin does not pose a risk, on the contrary, its composition helps to protect, regenerate, soothe irritation and prevent moisture loss. As long as your skin is not hypersensitive to the specific ingredients in the natural deodorant, you can use it safely.

Is it safe to use natural deodorant for children?
Natural deodorant without aluminium, alcohol and perfumes does not affect the natural processes of the body, so it can be used even by children whose skin is not hypersensitive to any of the ingredients. However, as children's bodies are still developing and more sensitive, we recommend that parents consider whether the use of deodorant or antiperspirant is necessary for children. If so, due to its gentle formula made from natural ingredients, natural deodorant for children from 6 years of age is definitely a better alternative than deodorant containing harmful synthetic ingredients or antiperspirant. However, before the first application, it is necessary to perform a tolerance test of the cosmetic product according to the instructions in the product description.

Can I use natural deodorant in pregnancy?
Yes. During pregnancy, many women try to live healthier than before, so natural deodorant is the ideal choice for combating unwanted sweat odour.

Can natural deodorant cause an allergic reaction?
A natural deodorant containing natural active ingredients and organic essential oils may cause an allergic reaction if you are hypersensitive to any of its ingredients. This is due to the naturally higher content of allergens, which also originate in nature. We therefore recommend that you perform a tolerance test on a small area of skin before first use. If you do not notice any changes in your skin such as redness, itching, burning or rash, etc. within 24 hours of applying the product, you can use the deodorant as recommended.
Why will you love it?❤️
it will be appreciated by all those who do not like deodorants
Local manufacturer (CZ and SK)
Yes
Origin of the brand
Slovakia
According to certification
Without soda
According to certification
Without aluminium
According to certification
Vegan
Ingredients
Maranta Arundinacea Root Powder, Zea Mays Starch, Cocos Nucifera Oil, Butyrospermum Parkii Butter, Theobroma Cacao Seed Butter, Prunus Amygdalus Dulcis Oil, Euphorbia Cerifera Wax, Kaolinite, Bentonite, Zinc Oxide (non nano), Tocopherol, Melaleuca Alternifolia Leaf Oil
Use
Spread a reasonable amount of the product gently in circular motions into the skin of the armpit and allow to absorb. In extreme summer heat, the deodorant can be used several times a day. When switching from chemical alternatives to natural deodorant, the approximate adaptation time of the human body is about 1-2 weeks. Do not combine the deodorant with chemical alternatives, as the effectiveness of the product is expected to be reduced. Before the first use, it is recommended to perform the so-called. Patch test, t. j. apply and test the cosmetic product for its tolerance on a small area of skin, preferably on the wrist, and wait 24 h. This method can prevent the onset of allergic reactions and hypersensitivity to the product. If an allergic reaction occurs after application, wash the skin surface with lukewarm water. Stop using the product immediately. If the allergic reaction persists for a prolonged period of time, seek medical attention.
Storage
Natural cosmetics are best stored in a cooler, dry place. Do not expose it to direct sunlight or frost. Sunlight can devalue it or reduce its expiry date. At the same time, when using cosmetics, follow the hygiene recommendations, for example, use a cosmetic spatula to scoop the products in the cup, always close the products after use and keep the edges of the bottles clean. Keep out of reach of children
Notice
Before using the product for the first time, follow the recommendations and follow the correct procedure for opening the product. Do not squeeze out large quantities of product at once to avoid possible damage (e.g. breakage) of the product contents during application. Designed for everyday use. Keep out of reach of children. Store in a cool, dry place at a temperature of up to +30 °C and do not expose to direct sunlight or frost. Do not use on open wounds. Avoid the eye area. In case of eye contact, flush the eyes with lukewarm water for at least 15 minutes without interruption from the inner corner of the eye to the outer corner (if wearing contact lenses, remove them beforehand). If irritation occurs, seek medical attention.
This item has not been discussed yet. If you want to be first, click on the button Add a post
BOTANICA SLAVICA Přírodní revoludeo sensitive 60 ml
Review of the e-shop
The goods are always beautifully packaged, with a sprig of lavender and a painted heart on the box. It's extremely gratifying.
Large selection Quality goods Fast delivery
Very nice and lovingly packed Fast delivery
Fast delivery, beautifully packed :)
NIC