SOAPHORIA Wash perfume Forbidden fruit 150 ml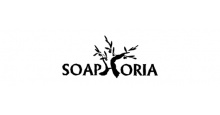 Description and parameters
Review (0)
Discussion
SOAPHORIA Wash perfume Forbidden fruit 150 ml
Extravagant new generation eco-friendly perfume
Adds character not only to your laundry, but also to your personality! An eco-friendly laundry perfume created from purely natural fragrances provides a long-lasting scent and a wonderful fresh feeling of washed laundry.
- The most fragrant natural laundry perfume
- Unique formula composed of only natural oils
- Long-lasting scent of freshly laundered laundry long after washing
- Ideal fabric softener replacement with a distinctive but unobtrusive scent
- Concentrated laundry oil perfume does not stain fabrics
- A fragrance that is gentle on skin, laundry, washing machine and nature.
- Natural formula ideal even for sensitive skin
- Free from synthetic ingredients, petroleum derivatives and heavy metals
Suitable for machine and hand washing.
Concentrated vegan formula not tested on animals.
Free of preservatives, animal additives, petroleum derivatives, synthetic dyes, phophoates, chlorine, bleach, artificial fragrances and palm oil.
Product packaging is returnable.
PLEASE NOTE: Due to popular demand, the product may be supplied in alternative packaging.
WE RECOMMEND COMBINING
Natural laundry perfume forms an inseparable pair with an eco-friendly detergent created from natural ingredients. For environmental reasons, but also to achieve optimal results, it is not recommended to combine eco laundry and fabric softener or perfume with commercial alternatives.
For anyone looking for other ways to eliminate their carbon footprint and contribute to saving our planet, we highly recommend looking around Cleano's other categories of eco-friendly cleaning and other useful household products.
OUR TIP
An eco-friendly natural laundry perfume created from natural oils provides a long-lasting scent while containing no synthetic ingredients. This makes it suitable for home septic tanks and sewage treatment plants.
The concentrated natural laundry fragrance is dispensed in very small amounts, so the product packaging lasts a really long time :)
If you want beautifully scented laundry and also prefer the softness and pliability of materials after washing with fabric softener, reach for eco laundry essences from our range, which combine the scent of perfume and the effects of fabric softener.
In case you don't like strong scents, prefer rather soft and natural scents, but really care about the softness of your clothes, Cleano eco-friendly laundry detergents are the ideal choice for you ;)
It also pays to think about the environment in everyday activities such as laundry. An eco-friendly laundry perfume made from the most luxurious natural oils will give your laundry an irresistible scent that will scent your home too.
The natural laundry perfume leaves no stains or spots on your clothes and contains no added fabric softener, making it suitable for absolutely all types of materials, be it clothes or fabrics. The beautiful, distinctive, yet natural and unobtrusive scent of the laundry perfume will stand up to the tumble dryer and ensure a perfectly fresh feeling whenever you decide to put on your favourite t-shirt or shirt ;)
Thanks to the gentle formula, this vegan product is not only kind to your skin but also to the environment. It won't settle in the washing machine and is easily biodegradable, so it won't harm aquatic or soil organisms either. It is not tested on animals and is well tolerated by all skin types, including sensitive skin. It does not contain irritating synthetic detergents, petroleum derivatives, palm oil, chemical preservatives or dyes, bleaches or artificial fragrances.
Why you'll love it?❤️
It will scent your laundry, all types of fabrics and your home. The scent will last even in the dryer.
Local manufacturer (CZ and SK)
Yes
Origin of the brand
Slovakia
According to certification
Vegan
According to certification
Without palm oil
According to certification
Lactose-free
According to certification
Gluten-free
Use
Add the eco laundry perfume to the detergent compartment of the washing cycle in the following ratio: 1 cap = approx. 5 ml per 4-5 kg of laundry. Never add to the laundry itself and do not exceed the recommended dosage. Do not digest the concentrate
Ingredients
Biomass derived from fractionated grapeseed and soybean oil (RSPO certified), a blend of essential oils and natural extracts.
Storage
Store in a cool, dry place.
Notice
Follow the recommended dosage listed on the product label. Keep out of reach of children. Store in a cool, dry place. May cause an allergic skin reaction. Wash the affected area with plenty of lukewarm water if possible. If skin irritation or rash develops: seek medical attention. IF INGESTED: Call the TOXIC INFORMATION CENTER immediately. Do not induce vomiting. IF YOUR EYES ARE COLD: Gently flush them with water for a few minutes. If you use contact lenses and it is possible, remove them. Continue rinsing. If eye irritation persists: seek medical attention.
This item has not been discussed yet. If you want to be first, click on the button Add a post
SOAPHORIA Wash perfume Forbidden fruit 150 ml
Review of the e-shop
široký sortiment,sekce buď zachránce s produkty se slevou
Rychlé dodání ,Příjemná komunikace,Dárek k nákupu ,Zboží přišlo nádherně zabaleno
V tomto eshopu nakupuju opakovaně. Kvalitní výrobky, zajímavé značky a skvělý zákaznický servis.
skvělý eshop se širokánským sortimentem,možnost "být zachráncem" pro produkty po expiraci,rychlé a spolehlivé vyskladnění,extra pečlivé zabalení