URTEKRAM Shampoo for hair volume Rhassoul 250 ml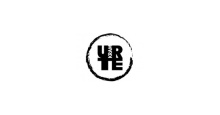 Description and parameters
Review (122)
Discussion
URTEKRAM Shampoo for hair volume Rhassoul 250 ml
The shampoo is inspired by the traditional African method of washing hair using Moroccan rhassoul clay, or African mud. African mud is extremely nutritious, containing silica, iron, magnesium, potassium, sodium and other trace elements. It never completely washes away skin and hair, leaving their natural protective barrier. The shampoo is enriched with mint extracts that improve blood circulation to the scalp and nourish hair bulbs. With regular use, hair loss can be reduced, brittleness and frizz can be alleviated, dandruff can be reduced and new hair can grow.
Why will you love it?
The hair shampoo gently cleanses using Moroccan clay and gentle vegetable tensides that do not disturb the natural protective layer and do not dry out the scalp and hair. The composition does not contain parabens, synthetic dyes, silicones or any animal raw materials. The shampoo is not tested on animals. All Urtekram products are 100% natural in composition and have a very strict EcoCert Greenlife certification, which guarantees you raw materials of the highest organic quality.
Use
Evenly apply a larger amount of shampoo to wet hair. Lather the shampoo in circular motions over the scalp and rinse with water. Shake thoroughly before use.
Tips for use
When switching from a conventional shampoo to a natural one, your hair may become more oily at first. This is because the scalp needs to rebalance its sebum production. Classic shampoos dry it out excessively. So wait it out, it should get better in a few days to weeks. At the same time, some natural shampoos lather less than what you are used to with conventional shampoos. However, this has no effect on their effectiveness.
Ingredients
Aqua, Aloe Barbadensis Leaf Extract*, Hectorite, Sodium Coco Sulfate, Glycerine**, Coco Glucoside, Lauryl Glucoside, Glyceryl Oleate, Sodium Chloride, Mentha Piperita Leaf Extract*, Mentha Viridis Oil*, Parfum, Polyglyceryl-4 Caprate, Xanthan Gum, Citric Acid, Tocopherol, Beta-Sitosterol, Squalene, Limonene*** *Sourced from organic farming*** Made from organic ingredients*** Naturally occurring in essential oils
Further information on the packaging
Vial
Local manufacturer (CZ and SK)
Yes
Origin of the brand
Denmark
Hair type
Hair with dandruff
According to certification
Ecocert
According to certification
Cosmos Organic
Notice
For external use only. However, do not use natural cosmetics on open wounds either. This product is not intended to diagnose, prevent or cure any disease. In case of eye contact, flush with lukewarm water from the inner corner to the outer corner for at least 15 minutes. If you wear contact lenses, remove them before rinsing. If irritation occurs, seek medical attention. Before the first use, it is recommended to perform the so-called. patch test, i.e. apply and test the cosmetic product for tolerance on a small area of skin, preferably on the wrist, and wait 24 hours. This method can prevent the onset of allergic reactions and hypersensitivity to the product. If an allergic reaction occurs after application, wash the skin surface with lukewarm water. Stop using the product immediately. If the allergic reaction persists for a prolonged period of time, seek medical attention.
Storage
Natural cosmetics are best stored in a cooler, dry place. Do not expose it to direct sunlight or frost. Sunlight can devalue it or reduce its expiry date. At the same time, when using cosmetics, follow the hygiene recommendations, for example, use a cosmetic spatula to scoop the products in the cup, always close the products after use and keep the edges of the bottles clean. Keep out of reach of children.
It lightly dries the hair, I personally need more conditioner n detangling, but it creates a beautiful volume and the hair is fresher and healthier. Less fall out.
Pleasant smell, similar to a baton
Stáňa H. 25.06.2018
Hello, please what conditioner do you recommend for Urtekram Rhassoul shampoo? I would love to try this shampoo on my falling out and weak hair. Thank you very much in advance for your reply. Sincerely, Stáňa Hegedüsová
Lucia O. 26.06.2018
Dear Stanya, this shampoo is a good choice. As for conditioner, you can basically look for any from Urtekram. 100% Pure conditioners are also suitable for all hair types and their softness will not harm coloured hair. I also liked all the conditioners from Ponio, they are creamy, fragrant, they brush my hair well and look very nice. Lucia, Product Fairy
Irena L. 02.04.2019
Hello, I have bleached blonde hair. This shampoo is quite dark. Can I safely use it without affecting my hair shade? Thank you for your reply Irena
Lucia O. 02.04.2019
Dear Irena, the manufacturer does not state that the shampoo is not suitable for blonde hair. That's why it should suit your hair too :) Lucia, product fairy
Véra . 27.08.2020
Hello, after shampooing with rhasoul shampoo for volume, my hair has a beautiful volume, it is stronger, but my wavy hair is crepey and frizzy. What about it? Thank you in advance Vera
Lucka 28.08.2020
Dear Vera, thank you for your message. I have had similar experiences with this shampoo. It's very good for getting volume, but you need to follow up with a conditioner to add shine and order to your hair :) I apply conditioner to the ends of my hair, or at most from mid-length as needed. You can either choose the same brand (Urtekram conditioners are among the lighter ones) or you can choose more nourishing variants from other brands, such as Soaphoria (Nutriezze) or 100% Pure. You might also like Almary's hair rinses. Have a great day, Lucka
URTEKRAM Shampoo for hair volume Rhassoul 250 ml
Review of the e-shop
The goods are always beautifully packaged, with a sprig of lavender and a painted heart on the box. It's extremely gratifying.
Large selection Quality goods Fast delivery
Very nice and lovingly packed Fast delivery
Fast delivery, beautifully packed :)
NIC