Tvoje Guasha, tvůj zkrášlující rituál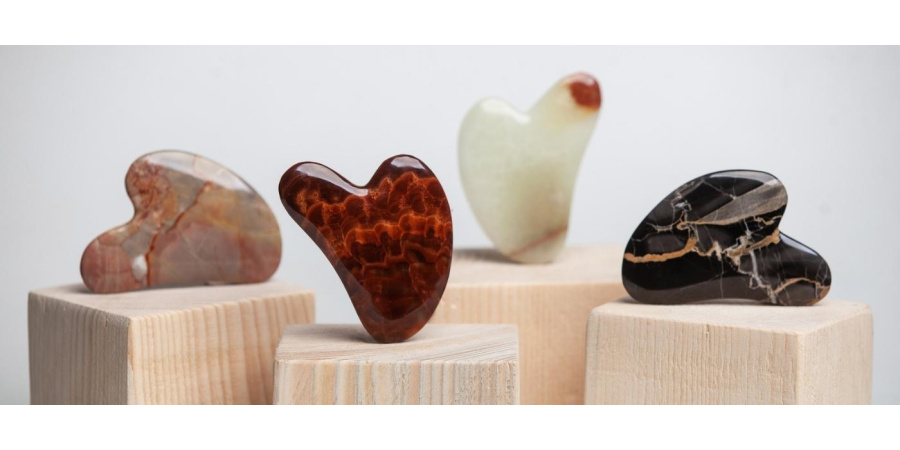 ✅ Guasha. Název skrývající tradiční východoasijskou techniku používanou k navození pohody, zlepšení krevního oběhu a odstranění nahromaděných toxinů v těle. Jedná se o metodu jednoduchou, naprosto bezpečnou a v posledních letech čím dál více oblíbenou. Používá se v kosmetické péči, ale i k celkovému ozdravení těla.
✅ Kdo z Vás ještě neslyšel o guasha masážích, které spojují sílu přírodních kamenů spolu s masážemi problematických partií obličeje, ale i celého těla, tak je určitě na čase se s guashou seznámit. Vhodně vedená masáž přírodními kameny totiž dokáže doslova zázraky. Ale nebojte se, metoda je velmi intuitivní a naučí se ji opravdu každý. Zlepší prokrvení obličeje, napomůže rozproudit lymfatický systém a napomáhá zbavit se otoků. Pravidelnou masáží se tak můžete těšit na zjemnění vrásek, váčků, či kruhů pod očima, nebo popraskaných žilek.
✅ Věřte nebo ne, ale tato metoda vám také může pomoci zmírnit migrény, bolestivou menstruaci, nebo podpořit vaši imunitu.
✅ Možná pro vás bude stejným překvapením, jako pro nás, že je tato technika považována za velmi účinný nástroj srovnatelný s akupunkturou. Tušili jste to?
✅Nikde není zcela přesně definováno, jak často nástroj používat. GUASHA tedy můžete zařadit do své rutiny v péči o pleť, jak často chcete, klidně každý den. Ale pokud Vám celý proces začne být nepříjemný, uvidíte zhoršení, nebo podráždění pleti, nechte obličej chvíli odpočinout. Masáže také neprovádějte, pokud máte otevřené ranky, zanícené pupínky nebo akné. Tahy přes tyto nedokonalosti by jejich stav mohly ještě zhoršit a roznést dál po pleti.
✅Jak dosáhnout co nejlepších výsledků? Základem je správný úhel držení. Nikdy guasha nedržte kolmo, ale spíše naležato. Tlak přizpůsobte vždy tomu, co je Vám příjemné. Menším tlakem odstraníte otok a rozjasníte pleť, větším promasírujete svalstvo a odstraníte napětí. Tahy guasha  provádějte vždy od středu obličeje směrem ven. Například od brady směrem k uchu, od tváří ke spánkům, nebo od středu čela k linii vlasů.
✅ Správná příprava pokožky je základ. Před použitím kamene je vhodné použít váš oblíbený krém, nebo ještě lépe olej.
✅ Ceníme si toho, že každý kámen TVOJE GUASHA je originál, unikátní kousek s jedinečnou kresbou. Všechny kameny zpracovávají ruce šikovného českého kameníka. Každý kámen, který mu projde rukama, má trochu jiné zbarvení dle toho, jak se jednotlivé složky nerostu usazují.
✅ Kámen, který nás nejvíce zaujal a na který jsou v TVOJE GUASHA nejvíce pyšní, je karlovarský aragonit. Jde o ryze český materiál. O tomto kamenu se říká, že svými vlastnostmi působí blahodárně při onemocnění trávicího ústrojí, poruchách látkové výměny, nemocech pohybového ústrojí, nebo také při zubních onemocněních. Za zmínku ale zcela jistě stojí i ostatní  kameny, pákistánský aragonit a v neposlední řadě tisovecký mramor.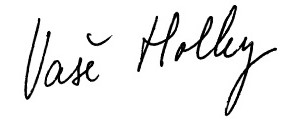 Review of the e-shop
The goods are always beautifully packaged, with a sprig of lavender and a painted heart on the box. It's extremely gratifying.
Large selection Quality goods Fast delivery
Very nice and lovingly packed Fast delivery
Fast delivery, beautifully packed :)
NIC
fast delivery, large selection, beautifully packaged
some brands are missing in my selection
fast order processing beautifully packed