DULCIA NATURAL Sensual oil perfume 10 ml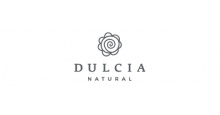 Description and parameters
Review (7)
Discussion
DULCIA NATURAL Sensual oil perfume 10 ml
Přírodní aromaterapeutický parfém v elegantním roll-on balení se vejde i do té nejmenší kabelky. Je namíchám z vysoce koncentrovaných směsí éterických olejů, které se přirozeně mísí s pokožkou. Na rozdíl od standardních parfémů je jemnější a koncentrovanější. Olejový základ pomáhá s hydratací a se zvýšením vlhkostní bariéry pokožky, kterou příjemně provoňuje. Neobsahuje žádnou chemii ani alkohol, díky čemu je vůně silnější a vydrží déle. Navíc je vhodný i pro citlivou pleť.
Základ parfému je postaven na frakcionovaném kokosovém oleji. Vyniká hydratačními účinky, je bez barvy a zápachu a nezanechává olejové zbytky. Vonnou složku tvoří harmonická kombinace bergamotu, levandule, vanilky, ylang ylang, šalvěje, růžového dřeva a skořice.
Vůně se silným charakterem podporuje sebevědomí a tajemnost ženy. Osvěžující bergamot v souznění s jemnou levandulí navozují pocity radosti, uvolnění a bezstarostnosti. Probouzejí spontánnost a dodávají odvahu. Svůdné srdce parfému, ve kterém koluje delikátní vanilka s vášnivým květem ylang ylang odhaluje sladkou smyslnost. Vůně je doplněna o euforizující šalvěj a rafinovaně podmanivé růžové dřevo. Na závěr nastupuje jemné skořicové aroma s pocity dráždivého rizika a pikantnosti zakázaného. Propojením vysokých, středních a nízkých tónů parfému vznikla smyslná, elegantní ženská vůně, probouzející vášeň.
Proč si ho zamilujete?
Čerstvost a jasnost bergamotu ve spojení s levandulí probouzí smysly, dodávají odvahu a působí uvolňujícím a radostným způsobem. Svůdné srdce parfému tvořené vůní delikátní vanilky a vášnivého květu ylang-ylang je doplněné euforizující šalvějí a krásnou vůní růžového dřeva. Na závěr vystoupí jemný závan skořice, který vyvolává pocit vzrušujícího rizika a pikantnost zakázaného. Tyto delikátní aromaterapeutické složky parfému pochází z vysoce kvalitních a čistých rostlinných látek, bez jakéhokoliv obsahu chemických příměsí.
Use
Use the aromatherapy perfume several times a day according to your feelings and needs. Apply it to the body's pulse points located on the inner wrist, elbow pit, carotid artery, skin behind the ears, knee socket, temples or neckline. Perfume applied to pulse points is more easily released and gradually emits fragrance in response to body heat throughout the day. Perfume works like aromatherapy. You can smell him anytime. Its wonderful scent will boost a woman's strength and mood every time.
Tips for use
Buying perfume over the internet is very difficult. Manufacturers try to be as accurate as possible to the scent in the product description, but even so, our expectations may differ from the actual scent. Unfortunately, after opening the perfume and smelling it, it is not possible to return it because of its unsatisfactory scent. This protects you, our customers, above all. You will never get a perfume from us that someone else has already opened for you ❤️
Did you know that...
Natural oil perfumes contain essential oils. Essential oils smell wonderful, but they are volatile, so their scent gradually fades and they last less than synthetic fragrances. Oil perfumes must therefore be applied several times during the day.
Further information on the packaging
Roll-on
Local manufacturer (CZ and SK)
Yes
Origin of the brand
Slovakia
Notice
For external use only. However, do not use natural cosmetics on open wounds either. In case of eye contact, flush with lukewarm water from the inner corner to the outer corner for at least 15 minutes. If you wear contact lenses, remove them before rinsing. If irritation occurs, seek medical attention. Before the first use, it is recommended to perform the so-called. patch test, i.e. apply and test the cosmetic product for tolerance on a small area of skin, preferably on the wrist, and wait 24 hours. This method can prevent the onset of allergic reactions and hypersensitivity to the product. If an allergic reaction occurs after application, wash the skin surface with lukewarm water. Stop using the product immediately. If the allergic reaction persists for a prolonged period of time, seek medical attention.
Storage
Natural cosmetics are best stored in a cooler, dry place. Do not expose it to direct sunlight or frost. Sunlight can devalue it or reduce its expiry date. At the same time, when using cosmetics, follow the hygiene recommendations, for example, use a cosmetic spatula to scoop the products in the cup, always close the products after use and keep the edges of the bottles clean. Keep out of reach of children.
Ingredients
Caprylic/Capric Triglyceride (from Cocos Nucifera Oil), Lavandula Angustifolia Oil, Aniba Rosaeodora Wood Oil, Cananga Odorata Flower Oil, Citrus Bergamia Fruit Oil, Vanilla Planifolia Fruit Extract, Lavandula Hybrida Grosso Herb Oil, Salvia Officinalis Oil, Cinnamomum Zeylanicum (Cinnamon) Leaf Oil
Beautiful fragrance, highly recommended!!!!
Hana 30.08.2019
Dobrý den, kolik obsahují vaše oil parfémy vonných esencí ? Plánujete mít v nabídce i vzorky vůní ? Děkuji. Hana
Lucie 10.09.2019
Dobrý den, od výrobce to zjišťuji a jakmile dostanu odpověď, doplním to přímo do popisu k produktu. Vzorečky bohužel zatím žádný z výrobců nenabízí, určitě to ale s nimi zkusím probrat :-) Míša
DULCIA NATURAL Sensual oil perfume 10 ml
Review of the e-shop
Product selection Speed of delivery Incredibly beautiful product packaging, it is not often seen
Zadnou jsem nenasla
everything without problems
--