HERBATINT - Colour Palette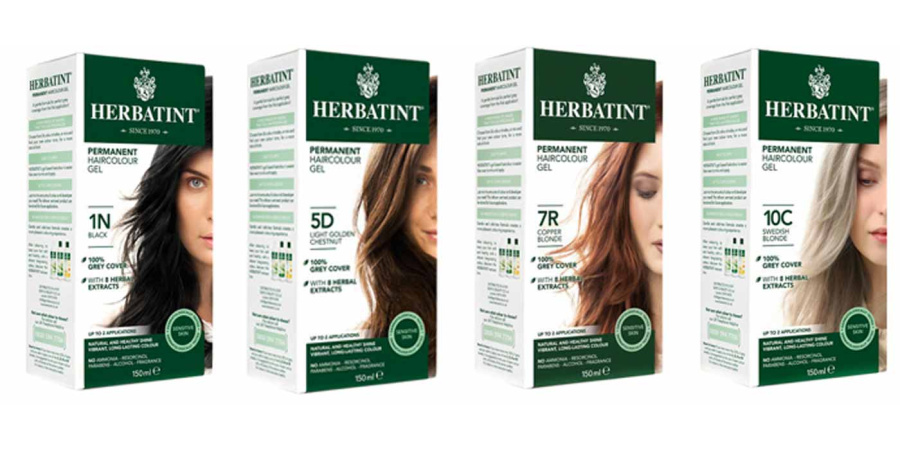 Not too long ago I asked you about them on Facebook and they are already in the e-shop - Herbatint semi-natural hair dyes. The colours are free of ammonia, resorcinol, alcohol, parabens, perfume and very low peroxide concentration. They are thus a gentle alternative to conventional hair dyes. In addition, all shades are enriched with herbal extracts to provide care for both hair and scalp. They have a long-lasting effect, cover grey hair, are dermatologically tested for sensitive skin and are odourless when applied. Herbatint does not test on animals, is PETA, VEGAN SOCIETY certified and all ingredients are gluten free.
You can choose from the following shade ranges:
N - natural shades
C - ashy shades
D - golden shades
R - rusty shades
DR - golden-rust shades
M - mahogany shades
FF - fashionable colour shades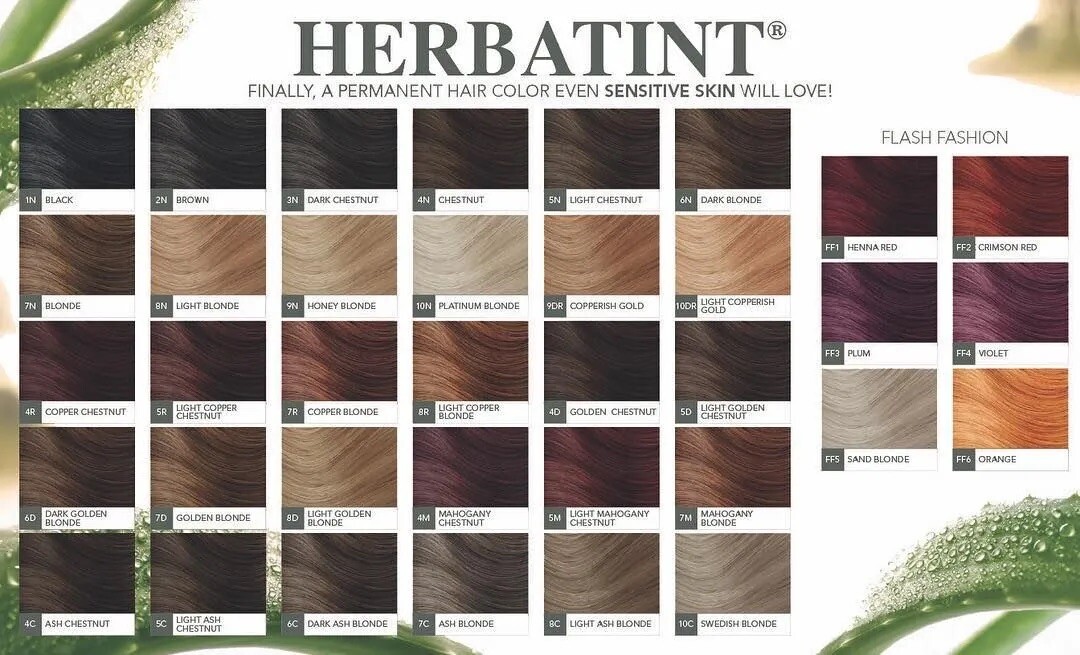 Please note, however, that the final colour after staining may not always be the same as the colour on the box. This is because it depends on your original hair colour, the genetic pigment in your hair structure which may not show up in your natural hair colour but some Herbatint colours may "pull it out", your current colour (i.e. what colour was applied before Herbatint), and whether you have any growths, grey hairs or highlights. The manufacturer also recommends testing a given shade on a single strand of hair.
N - Natural Shades (1N, 2N, 3N, 4N, 5N, 6N, 7N, 8N, 9N, 10N)
C - Ash Shades (4C, 5C, 6C, 7C, 8C, 10C)
D - Golden Shades (4D, 5D, 6D, 7D, 8D)
R - Rusty Shades (4R, 5R, 7R, 8R)
DR - Golden-rust Shades (9DR, 10 DR)
M - Mahogany Shades (4M, 5M, 7M)
FF - Fashionable Colour Shades (FF1, FF2, FF3, FF4, FF5, FF6)
1.6.2022
Review of the e-shop
The goods are always beautifully packaged, with a sprig of lavender and a painted heart on the box. It's extremely gratifying.
Large selection Quality goods Fast delivery
Very nice and lovingly packed Fast delivery
Fast delivery, beautifully packed :)
NIC