DULCIA NATURAL Hydrating serum collagen 30 ml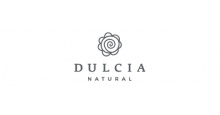 Description and parameters
Review (162)
Discussion
DULCIA NATURAL Hydrating serum collagen 30 ml
The fresh, soft texture promotes skin hydration, giving it a fresh and youthful appearance. Collagen effectively and noticeably nourishes the skin, making it smoother and more elastic. The gentle serum revives thirsty skin. It gives the skin an extra dose of hydration, retains moisture in the skin thus ensuring elasticity and a youthful appearance. Moisturizing serum is an excellent regulator of moisture in the skin throughout the day, regulates sebum production in the skin, refines pores. It is quickly absorbed, brightens the skin, gives it the necessary energy and freshness. New, 2x larger package.
Why will you love it?
The serum is suitable for all skin types and for all ages. Combined with a suitable cream, it is an effective fighter in the fight against wrinkles. It is particularly suitable for oily and mixed skin, as well as for problematic skin with acne, as it provides the skin with urgently needed hydration, helps reduce inflammation in the skin and relieves skin irritation. The serum has a light, fluid texture and is thus immediately absorbed into the skin, allowing easy penetration of the active ingredients into the skin. The moisturizing serum is made up of a combination of rose water, aloe vera, precious marula oil, collagen, vitamins E and F, which promote the production of collagen in the skin. Palmarosa essential oil has antibacterial properties and promotes skin hydration and regeneration. It stimulates the skin and has toning properties. Lavender has a positive effect on the skin's defences and has an anti-inflammatory and disinfectant effect.
Use
Apply a reasonable amount of serum on cleansed skin of the face, neck, décolleté.
Further information on the packaging
With dispenser
Local manufacturer (CZ and SK)
Yes
Origin of the brand
Slovakia
Tips for use
Apply a small amount of the serum to cleansed skin. The serum is absorbed within a moment and then a reasonable amount of cream can/needs to be reapplied. If the cream is crumbling or forming lumps, this is a sign of applying too much cream and possibly serum.
Notice
For external use only. However, do not use natural cosmetics on open wounds either. This product is not intended to diagnose, prevent or cure any disease. In case of eye contact, flush with lukewarm water from the inner corner to the outer corner for at least 15 minutes. If you wear contact lenses, remove them before rinsing. If irritation occurs, seek medical attention. Before the first use, it is recommended to perform the so-called. patch test, i.e. apply and test the cosmetic product for tolerance on a small area of skin, preferably on the wrist, and wait 24 hours. This method can prevent the onset of allergic reactions and hypersensitivity to the product. If an allergic reaction occurs after application, wash the skin surface with lukewarm water. Stop using the product immediately. If the allergic reaction persists for a prolonged period of time, seek medical attention.
Storage
Natural cosmetics are best stored in a cooler, dry place. Do not expose it to direct sunlight or frost. Sunlight can devalue it or reduce its expiry date. At the same time, when using cosmetics, follow the hygiene recommendations, for example, use a cosmetic spatula to scoop the products in the cup, always close the products after use and keep the edges of the bottles clean. Keep out of reach of children.
Ingredients
Rosa Damascena Flower Water, Sclerocarya Birrea Seed Oil, Squalane (Olive), Aloe Barbadensis Leaf Extract, Cetearyl Olivate, Sorbitan Olivate, Soluble Collagen, Tocopherol, Linoleic Acid, Linolenic Acid, Dehydroacetic Acid, Benzoic Acid, Sorbic Acid, Benzyl Alcohol, Cymbopogon Martini (Palmarosa) Oil, Lavandula Angustifolia Flower Oil
My husband has been using it for several times in the morning instead of cream and he is satisfied:-)
katarína 12.12.2016
Dobrý deň , ako je to konzervované? Ďakujem..
Lucie 12.12.2016
Milá Katka, látka Glyceryl Caprylate (And) Glyceryl Undecylenate slouží jako konzervant, ale není zařazená mezi konzervační látky, Dulcia má přímo vyjádření výrobce spolu s certifikáty, že se jedná o látku "PRESERVATIVE FREE". Proto tvrzení, že produkt je bez konzervantů je pravdivé. Látka zabraňuje rozmnožování bakterií, plísní a kvasinek, je to rostlinný extrakt, zařazený do kategorie "bez konzervantů". Pokud byste měla zájem, obraťte se prosím přímo na výrobce Dulcia, kteří Vám velmi rádi zašlou certifikáty a vyjádření výrobce. Míša
katarína 12.12.2016
nesúhlasím s Vami..som chemik
Lucie 12.12.2016
Katka, já bohužel chemik nejsem a toto byla odpověď přímo od majitelky Dulcia. V tom případě bych Vás poprosila, byste se obrátila přímo na ní (dulcia@dulcia.sk). Všechny informace, které se týkají produktů a které najdete na mých stránkách čerpám od výrobce. Pokud se ukáže, že je to skutečně tak, jak píšete, velmi ráda to na svých stránkách změním. Určitě nechci uvádět nepravdivé informace. Děkuji. Míša
Jana 16.12.2016
Dobrý den, produkt mě velmi zaujal, také recenze, jen se chci zeptat, co je palmorůžový olej? Je z palmy olejné? Děkuji moc předem za odpověď. :)
Lucie 16.12.2016
Dobrý den, Jani. Palmorůžový olej je esenciální olejíček (vonný olejíček), který se získává destilací s vodní parou z trávy jménem Voňatka Martinova. Míša
Šárka 20.01.2017
Dobrý den, mohu se zeptat jaké množství kolagenu sérum obsahuje?Děkuji
Lucie 25.01.2017
Dobrý den, Šári, v tomto séru je obsah kolagenu na nejvyšší doporučené úrovni a to je 10 %. Větší množství by pokožka nevstřebala (nevyužila). Míša
Monika 08.03.2017
dobry vecer,37let,vrasky,velmi sucha plet s obcasnym výskytem akne...prosim poradte co používat...???dekuji m.
Lucie 09.03.2017
Dobrý den, Moni. Na Vaší pleť by bylo určitě vhodné Hydratační sérum s kolagenem. Dodává pleti po celý den potřebnou hydrataci. A určitě bych Vám na čištění pleti doporučila Výživnou čistící emulzi, která Vám pleť nevysuší, ale krásně odlíčí/vyčistí. Pleti udělá dobře i růžová voda, která je v emulzi obsažená. Jinak to chce pleť hodně hydratovat i zevnitř a dostatečně pít. Míša
Zdenka 31.03.2017
Dobry den! Mam 61 rokov suchu a citlivu plet. Pouzivam len oleje Saloos ale laka ma aj kolagen a nieco na hydrataciu. Co mi odporucite? Dakujem
Lucie 31.03.2017
Milá Zdenka, určitě bych Vám doporučila vyzkoušet sérum s kolagenem. Sérum je silně hydratační, takže je vhodné na suchou, ale zároveň i citlivou pleť. Navíc zralé pleti pomáhá předcházet vráskám, právě díky svým hydratačním vlastnostem. Míša
Zuzana 07.08.2017
Dobrý den, jedná se o rostlinný, nebo živočišný kolagen? Děkuji
Lucie 07.08.2017
Dobrý den, Zuzanko. Jedná se o živočišný kolagen. Míša
DULCIA NATURAL Hydrating serum collagen 30 ml
Review of the e-shop
Product selection Speed of delivery Incredibly beautiful product packaging, it is not often seen
Zadnou jsem nenasla
everything without problems
--