PONIO Solid shampoo with ichthamol 30 g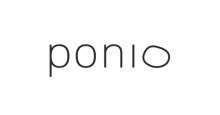 Description and parameters
Review (200)
Discussion
PONIO Solid shampoo with ichthamol 30 g
The solid shampoo with ichthamol is designed especially for problematic scalps - it contains pharmaceutical-grade ichthamol. Ichthamol is often used for the treatment of skin problems (psoriasis, seborrhea, etc.) due to its antiseptic, antimicrobial and antifungal effects.). It also contains rosemary extract, panthenol, virgin coconut oil and grape seed oil to treat and strengthen hair.
Why will you love it?
Shampoos are solid shampoos - they contain all the same active ingredients as regular shampoo except water - so they are much smaller, you won't spill them anywhere and they don't need a plastic container. One 30 gram shampoo lasts as long as about 200 ml of liquid shampoo, a 60 gram shampoo lasts as long as 400 ml. Simply take it in your hand, run it through your hair in the shower and untangle your fingers.
Use
Simply take the shampoo in your hand, run it through your hair in the shower and lather it up with your fingers. It is not a soap-based shampoo (no need to wash the hair with vinegar afterwards). If needed, you can also use it as a body soap, as a dog shampoo, or for a quick wash on your clothes.
Tips for use
When switching from a conventional shampoo to a natural one, your hair may become more oily at first. This is because the scalp needs to rebalance its sebum production. Classic shampoos dry it out excessively. So wait it out, it should get better in a few days to weeks. At the same time, some natural shampoos lather less than what you are used to with conventional shampoos. However, this has no effect on their effectiveness.
Local manufacturer (CZ and SK)
No
Origin of the brand
Slovakia
Hair type
Hair with dandruff
According to certification
Vegan
Notice
For external use only. However, do not use natural cosmetics on open wounds either. This product is not intended to diagnose, prevent or cure any disease. In case of eye contact, flush with lukewarm water from the inner corner to the outer corner for at least 15 minutes. If you wear contact lenses, remove them before rinsing. If irritation occurs, seek medical attention. Before the first use, it is recommended to perform the so-called. patch test, i.e. apply and test the cosmetic product for tolerance on a small area of skin, preferably on the wrist, and wait 24 hours. This method can prevent the onset of allergic reactions and hypersensitivity to the product. If an allergic reaction occurs after application, wash the skin surface with lukewarm water. Stop using the product immediately. If the allergic reaction persists for a prolonged period of time, seek medical attention.
Storage
Keep the shampoo in a dry place between hair washes. Keep out of reach of children.
Ingredients
Sodium Lauryl Sulfoacetate, Sodium Lauroyl Glutamate, Sodium Cocoyl Isethionate, Aqua, Ichtamollum, Coco-glucoside, Glycerine, Panthenol, Cetearyl alcohol, Vitis Vinifera Oil, Cocos Nucifera Oil, Pyroctone Olamine, Helianthus Annuus Seed Oil and Rosmarinus Officinalis Leaf Extract, Citric Acid.
the "smell" is not great :)), but the shampoo is great.
Hovorková 20.11.2016
Jsem kojící matka a mám obavu aby se tento produkt nejakým stylem nedostal a neohrozil mé miminko
Lucie 05.12.2016
Dobrý den, Romanko. Omlouvám se za mou pozdní odpověď, ale čekala jsem přímo na vyjádření od výrobce. V tomto tuhém šamponu jsou dvě aktivní látky - ichtamol a pyrition zinku. Ani u jedné z těchto látek není zjištěné, že by jakkoli pronikala přes pokožku do mateřského mléka. Pokud byste měla ale i tak obavy, je možné složení tuhého šamponu prokonzultovat přímo s Vaším lékařem. Míša
Hana 16.12.2016
Dobrý den, je možné šampón používat i v těhotenství? Děkuji, Hanka
Lucie 16.12.2016
Dobrý den, Hani. Dle vyjádření výrobce je možné tento tuhý šampon používat jak v těhotenství, tak i v době kojení. Pokud byste měla i tak obavy, můžete složení samozřejmě konzultovat s Vaším lékařem. Míša
Anna 08.08.2017
Dobrý den, chtěla bych se zeptat, zda je tento šampon určený jen pro dospělé nebo i pro děti - konkrétně pro kojence na kojeneckou seboreu. Předem velice děkuji. Hezký den, Anna
Lucie 25.08.2017
Milá Aničko, šampon s ichtamolem je oficiálně určený pro dospělé. U dětí ve věku do 2 let (pokud mají takovouto diagnózu) je možné použít ichtamol a pyrition zinku, ale pouze po konzultaci s lékařem. Je nutné mu předem ukázat složení šamponu a lékař na základě toho rozhodne, zda je vhodné šampon používat. Pokud by Vám šampon doporučil, je dobré ho nejprve vyzkoušet na malém kousku pokožky a při umývání předcházet tomu, aby se pěna dostala děťátku do očí, protože se nejedná o tzv. "no-tears" šampon. Míša
PONIO Solid shampoo with ichthamol 30 g
Review of the e-shop
Product selection Speed of delivery Incredibly beautiful product packaging, it is not often seen
Zadnou jsem nenasla
everything without problems
--